Product description
Size: 150х200 mm.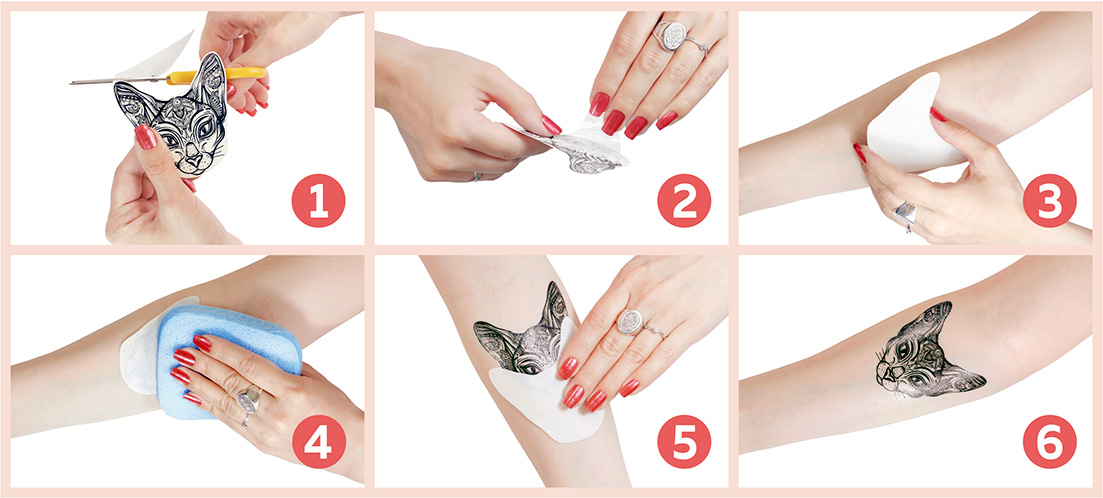 HOW TO USE
Choose the place for tattoo and cut out the needed picture or its part. Please note that image will be mirrored.
Peel of protecting film and place the tattoo onto your skin.
Press firmly.
Water the baking paper with a sponge or a sprayer. Wait for 20 seconds
Gently remove the backing paper.
Your tattoo is ready!
To remove tattoo use natural or mineral oil.
You might be interested